Kharl Prado
March 31, 2010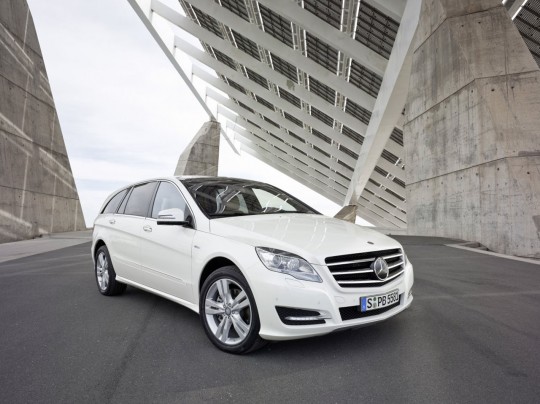 Even the rich and famous can be soccer moms. Just in case you're looking for a luxurious van to transport your team of tenderfoots, and you've gots the money to spend, consider the ever-reliable Mercedes-Benz R-class. Mercedes-Benz is currently looking into unveiling the latest of R-class in the 2010 New York auto show.
So what has changed since the 2010 model? Well, not much, save for heavy exterior design changes that give the 2011 model a lot more testosterone than its predecessor. A large and deep front grille and rhomboid headlamps to replace the traditional standing ellipses give the upcoming R-class a bolder, yet sophisticated look.
Just in case you're wondering if there's any change to the 2010 engine. Well, none really. The current 268 hp 3.5-liter gasoline engine and the 210 hp 3-liter diesel engine retain much of their prescribed horsepower and torque. They inherited an estimated 24 miles-per-gallon of fuel economy as well.
Even if you wanted to bring along six to seven full-sized adult passengers, they would all be sitting comfortably throughout your journey, save for a stopovers along the way. Still, this mommy-mobile of a Mercedes-Benz will really bring the kids closer to their moms.