Leo
March 29, 2010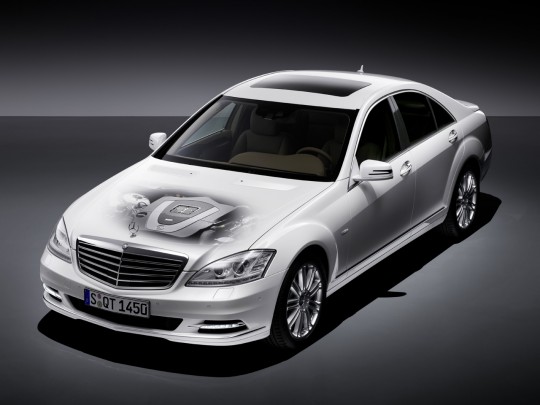 Sources close to Mercedes insiders say the new breed of S-Class cars will go totally hybrid in America come 2012. Additionally, it appears that the German carmaker won't be offering any regular S-Class models in the US market after this hybrid debut.
Although there are talks that Daimler's board still needs to sign on to the plan, insiders say that it's just a matter of time before they do because the growing demand for the S400 hybrid car among California's green-thinking elite is a pretty convincing argument to going all-hybrid in America.
The S400 hybrid, with its gasoline-electric flexibility, is the only green S-Class alternative in the US today. It is a V6 with 3.5 liters, 295HP of push that gives 26 miles of run per gallon on a continuous drive. But with this upcoming US hybrids, there are no indications yet of the projected power of its internal engineering, if it will be scaled down to cope with its flex fuel design or not.
The AMG will not be receiving the same hybrid treatment.