Leo
March 25, 2010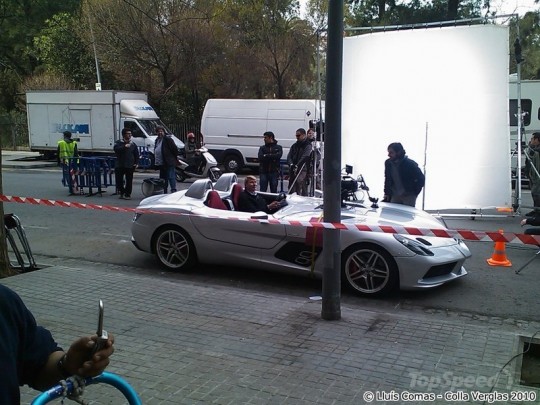 Seems like Mercedes-Benz is coming up with a new ad for its very exclusive, very rare SLR Stirling Moss Edition. Seen in the streets of Barcelona was two-time Formula One Drivers' Championship winner Mika Hakkinen sitting behind the wheels of the elite Mercedes vehicle.
Hakkinen, who once spent time with Mercedes' McLaren and despite his retirement, remains involved with Mercedes in an undisclosed role. Hakkinen is one lucky guy to be driving the Stirling Moss for this commercial (possibly while another one's sitting in his garage at home). Mercedes only crafted 75 of these SLRs and its pricey tag of over one million US dollars could be quite steep for ordinary guys like me.
Mercedes didn't give any information about the upcoming ad but an Opel Astra Coupe and what appears to be a Ferrari (though watchers said it couldn't have been) were part of the shoot, probably as part of the support cast.

Photos courtesy of Lluis Comas