Leo
March 12, 2010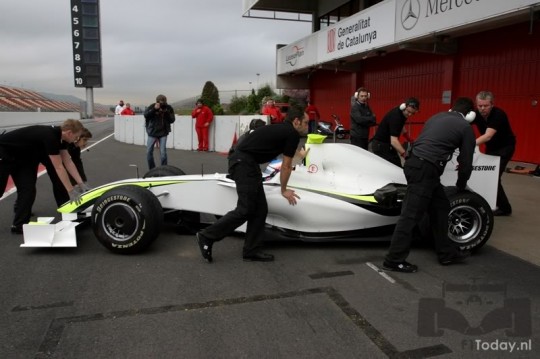 In a shakedown exercise on the race track for the upcoming Bahrain Grand Prix, Mercedes driver Nico Rosberg turned in the fastest lap, besting McLaren driver and past champion Lewis Hamilton who came in second, team member Michael Schumacher who's fresh out of retirement, and Hamilton's team member Jeson Button, the current Formula One champion, who came in fourth.
Despite this strong showing, the Formula One drivers say that the time sheets for this practice run won't be reflective of the upcoming race on Sunday. The laps were meant to familiarize them with track conditions, test different fuel loads, and fine-tune the cars for maximum performance for the qualifying race on Saturday and for Sunday's main event.
Additionally, because Bahrain's extremely high temperatures (90ºF) were in complete contrast to the extremely low temperatures during winter testing, the laps were meant to test car performance in this kind of weather as well as to assess the effects of the extreme heat on tire wear.