Leo
March 23, 2010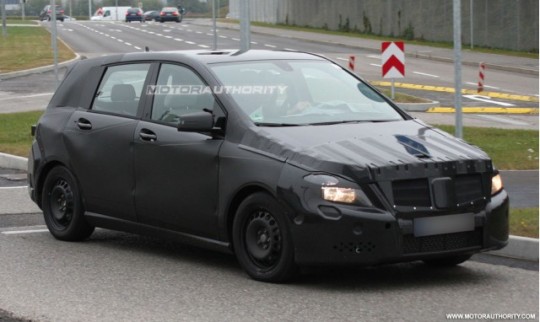 There's a new class of smaller Mercedes-Benz cars coming to the US in 2012. Americans will soon see the B-Class, presently being offered in the hatchback model, on its roads showing off its new variants—a roadster, coupe, and sedan.
AMG, Mercedes' upgrade specialist, says there's more to these new-generation compact cars with the imminent debut on the market of a high-performing modification.
Volker Mornhinweg, AMG's outgoing top honcho, says the B-class will receive a new four-cylinder fine tune, made especially for the line. Mercedes designed it to give such other cars in its class as the Audi S3 and the Volkswagen Golf R32 a run for their money. There are hints that the performance tunes will include redesigned braking systems, sportier exteriors and body, and better equipped interiors.
Mercedes Benz decided against bringing the existing B-Class standard to North America in the past because of the weakness of the dollar in world trade, which would've made the car a steep buy in the American market. There were also fears that the exclusivity of the brand will suffer. Fortunately, heavy interest in the Smart Fortwo compact car has seen a strong uptick in sales thus reversing Mercedes' interest in introducing the B-Class in the US, a move which may include the A-Class.
The US remained to hog the pie as AMG's biggest market last year, although sales were down 30% of the previous year. Total global sales last year were also down 34% from 2008.
via: MotorAuthority