Leo
March 15, 2010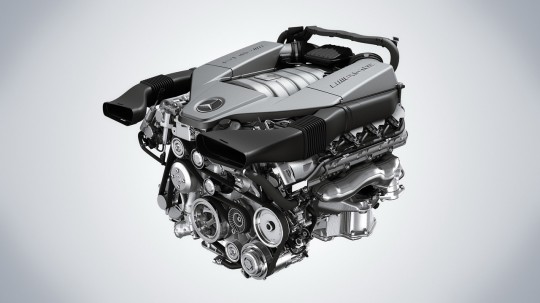 Riding on the current wave of fuel- and carbon-efficient but powerful technologies in automotive design, Mercedes Benz recently announced the launch of its new 563HP, 5.5 liters twin turbo V8 that has a burn rate of 22 miles to the gallon (touted to be 75% of normal consumption).
Mercedes Benz has also incorporated a star-stop function for "controlled efficiency" driving as well as a sports transmission that could reach seven-speed levels.
According to Mercedes' chairman for the AMG line, Volker Mornhinweg, the new AMG design is a step in future-proofing their vehicles with regards to fuel efficiency and lower exhaust emissions. Indeed, the inclusion of such technologies as a twin turbo charger and direct gasoline injection (partnered with a spray-guided combustion) make the AMG more competitive in using fuel more efficiently, and in reducing exhaust emissions. The AMG engines are set to debut later this year.