Leo
March 25, 2010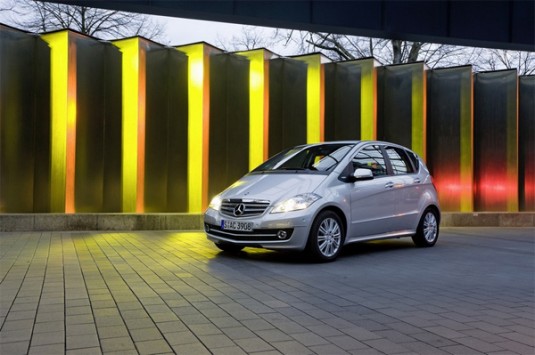 It looks like Mercedes-Benz's A-Class and B-Class compact car segments are making a killing in the market. According to the carmaker, they have just delivered compact car number 2,500,000 this month, marking a production milestone in the manufacturer's car-making history.
With the increase in sales, Mercedes Benz is looking into including two more models in its compact car division by the end of 2011. Already, the premium vehicle maker is pouring in about 800 million US dollars in their manufacturing plant in Rasttat, Germany to keep up with the projected increase in demand. Another manufacturing site in Hungary, this time in Keckskemet, is also being planned with a little over a billion US dollars of infusion to respond to this uptick in the demand of Daimler's compact cars.
These investments in their production capacities, says sales and marketing head Dr. Joachim Schmidt, is in keeping with the growing importance of Mercedes Benz's vehicles in the compact car markets. The A-Class and B-Class of Mercedes' cars are receiving the biggest demand from Europe, particularly in Germany, Italy and France, in that order. China is also showing a growing interest in the B-Class as well, with the sale of about 6,400 units in its introduction in the country at the start of 2009. The gasoline-powered A160 and A180 received the most interest in the A-Class while the B180 and the B180 CDI, which uses diesel, has pride of importance in the B-Class. It appears the most popular among the colors preferred by customers are silver and black.
Mercedes-Benz says they aim to take advantage of these new opportunities that are opening up and establish a leadership position with its introduction of new compact models.