Gill
March 30, 2010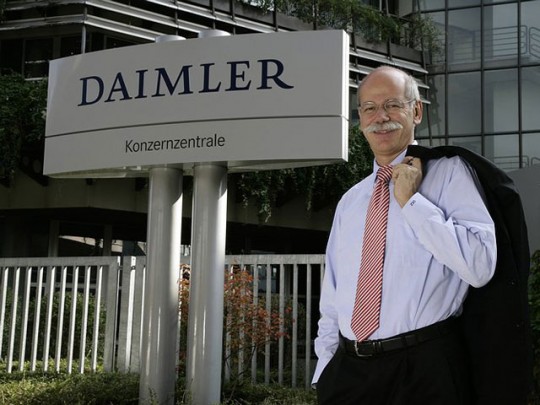 The head and CEO of Mercedes Benz Car unit Dieter Zetsche has been criticized for holding dual designations and underperforming on both.
On Sunday, a German paper Frankfurter Allgemeine Sonntagszeitung cited an unnamed supervisory board member as," The double role is unacceptable as a long-term solution."
The article further mentions that the board is not satisfied with the 2010 operating margin target given by Zetsche for the Mercedes unit. This has led many to think that the luxury car brand needs to have a separate head.
A potential candidate to head the Mercedes Benz car unit is Wolfang Bernhard. He is currently the head of production at Mercedes. Wolfang Bernhard is a German automotive veteran was automatically entitled a seat a seat in the management board when he became production chief at Mercedes. He is well known as the Zetsche's right-hand man at Chrysler prior to Daimler selling its U.S. unit.
In February this year, Daimler shares were boosted when news about his ascendancy to carmaker's management board was confirmed.