Kharl Prado
March 15, 2010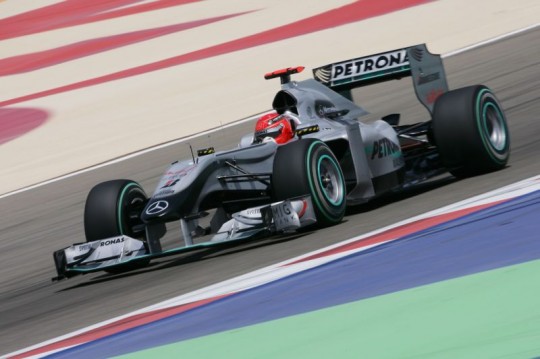 MERCEDES GP PETRONAS' Nico Rosberg and Michael Schumacher take fifth and sixth place respectively in the opening race of the Formula One 2010 season in Bahrain. Both drivers had to struggle with soft option tires before changing to prime tires during their one and only pit stop.
The seven-time world champion Schumacher says he had fun in his comeback race and thanks the team for their tremendous support. Head honcho Ross Brawn believes they were out of pace, but is confident the cars will be more than ready to challenge for podium on the next grand prix in Australia.
Meanwhile, it was two-time world champion Fernando Alonso's time to shine as he plucks the first ever top podium spot for the 2010 season in his debut for Scuderia Ferrari. Teammate Felipe Massa takes second while McLaren's Lewis Hamilton took third.
Pole-placer Sebastian Vettel of Red Bull finished fourth as exhaust troubles crippled the 2009 World Champion Runner-up. Last season's champ Jenson Button of McLaren, however, finished behind Schumacher in seventh.