Muamer Hodzic
February 10, 2010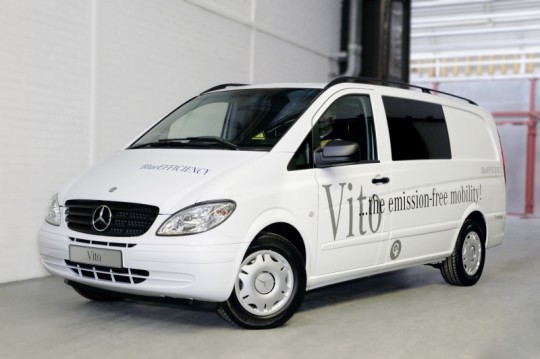 Mercedes-Benz is unveiling the prototype of a battery-powered van based on the Mercedes-Benz Vito at the informal EU Competitiveness Council meeting in San Sebastià¡n from 7 to 9 February.
During 2010, more than 100 Mercedes-Benz Vito vans will be delivered to 20 customers, primarily fleet operators and public institutions wishing to transport items in environmentally sensitive zones with zero emissions, including no CO2 emissions, and low noise.
The drive configuration is designed solely to run on battery power and thus dispenses with the powertrain intended for combustion engines. A battery featuring powerful lithium-ion technology supplies energy to the Vito. With an operating voltage of 400 V, 16 A current and an available capacity of 32 kWh, the Vito's range averages 130 km but can be considerably higher given an appropriate driving style.