Muamer Hodzic
December 23, 2009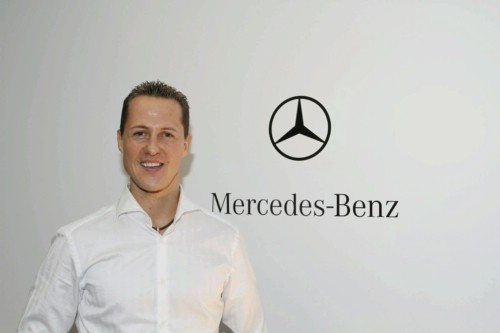 After weeks and even months of rumors and speculation, it has finally drawn to a close. Michael Schumacher will join the Mercedes GP in 2010 as Nico Rosberg's team mate. He has signed a 1 year contract, and weill earn approximately 7 million euros while there. Schumacher recently underwent medical checks and is confident he is back to full fitness.
"Mercedes Grand Prix Petronas represents a new challenge for me both in a sporting and a personal context," Schumacher commented. "It is a new chapter in my racing career and I am really looking forward to working with my old friend Ross Brawn and my companions from my days with the Mercedes Junior Programme."
"I am convinced that together we will be involved in the fight for the Formula 1 World Championship next year and I am already looking forward to getting back onto the race track. For me, this partnership closes the circle. Mercedes supported me for so many years when I began my Formula 1 career and now I can hopefully give something back to the brand with the star."
Good to have you back Schumi. What's even better is that you are now with the right team.