Muamer Hodzic
April 17, 2009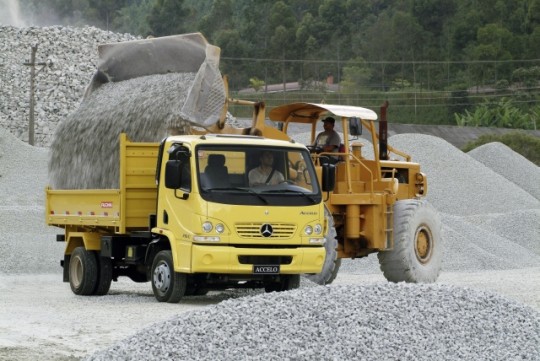 Mercedes-Benz won for the second consecutive time the trophy "Commercial Vehicles Brand of the Year" with the Lotus Award 2009, one of the main initiatives that acknowledges products and brands of the sector, based on the 2008 sales performance figures. In the results announced today, the Company won 10, reaching 107 awards in the 16 years of the event carried out by Editora Frota, that issues the Magazine (Fleet and Co), specialized in transports.

Further to the "Commercial Vehicles Brand of the Year", other highlight of the Company in the awarding event was the trophy "Chassis of the Year", granted for the 4th consecutive time to OF 1722 for buses. Mercedes-Benz won in this category in seven consecutive years.
The Mercedes-Benz Sprinter Van has been awarded in the product category "Semi-light Truck of the Year" and the Mercedes-Benz truck L 1318 won the, "Intermediate Size Truck of the Year". The Mercedes-Benz bus chassis O 500 RS has been awarded to the "Highroad Chassis of the Year.
The winners of Lotus Award are indicated on the basis of the official wholesales figures, divulged by "Associaà§à£o Nacional dos Fabricantes de Veà­culos Automotores – ANFAVEA" (National Association of Automotive Vehicles Manufacturers).
"The winning of Lotus Award reflects the acknowledgement of the Company's efforts to come increasingly closer to our customers, trying to meet all their demands with a wide offer of products, services and assistance by the biggest Dealers network of the Country", states Gilson Mansur, Commercial Vehicles Sales Director of Mercedes-Benz do Brasil.