Muamer Hodzic
April 13, 2009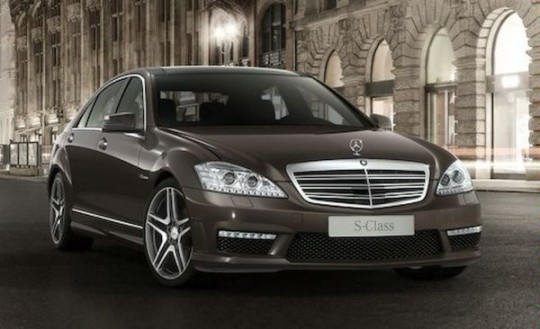 Just last week, Mercedes-Benz showed off the 2009 Mercedes-Benz S-Class S400 Hybrid as well as the S 600 at the New York Auto Show. There are significant improvements over the current models, which you can read here.
The guys over at WCF have also been able to get picture of the upgraded and improved S63 and S65 AMG version. As you'll see in the picture gallery below, the 2010 S63/5 has a very refreshed look to it, the LED lights have a very contemporary look that we only see on new Audi's. The stuff that matters has also been beefed up; a 604 hp twin-turbo 6.0 V12 engine will surely make you forget about the competitors, you'll probably even feel pity for them, when you hit the gas paddle and the S65's 738 lb-ft. torque engine kicks in.
The new S-Class AMG models are more distinguished from the standard S-Class, with a larger front air intake below the bumper. The round foglights have been replaced by strips of LED lighting. There are LED taillights as well. To sum it up it, there are LEDs everywhere – which we love.
The official microsite has also been launched on the German Mercedes-Benz website. You can head over and try navigate through the site, as it's all in German.