Muamer Hodzic
April 25, 2009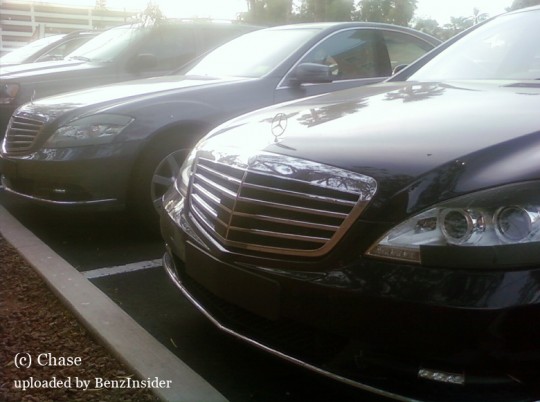 It's been only a few weeks since Mercedes-Benz introduced the S350 and S400 Hybrid to the world, but one Benz fan has actually spotted a few right here in the States. He was kind enough to share these exclusive spy shots of the update S-Class with us and every other Benz fan – Thank you.
We're not sure if this is the 4Matic version, or the CDI BlueEFFICIENCY one (most likely the 4Matic), as it's not visible on the spy shots. The S350 is powered by a 6 cylinder, 3.5 liter engine, producing 272hp. Given that we are already seeing shots of the new 2009 S-Class stateside, it save to assume that dealers will be receiving these babies pretty soon in a larger volume.
A big thank you to Chase for sending them in.